About The Watch Buyers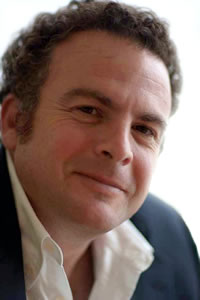 Matthew Bain The Watch Buyers is owned by Matthew Bain who has been in the watch business since 1989. He became interested in watches in 1985 when he attended American University in Washington DC. Matthew followed in his father's footsteps as he was one of the largest watch collectors in the United States. What started as a hobby became a full-time business in 1989, and ever since then, Matthew has been buying and selling watches.
Matthew owned a watch store located in Miami Beach from 1990 to 2006 and now operates out of a office setting in the same area. He is a member of three major watch organizations the IWJG, NAWCC and the WWT. In order to be a member of those watch organizations one must be in good standing and have positive recommendations. His reputation in the trade is outstanding, and he acts as a consultant for many watch dealers and for major auction houses such as Sothebys and Christies. Whether it's an antique 1880 pocket watch, a vintage 1950 wristwatch, or a modern day timepiece, his brand and technical knowledge of watches is vast.
There have been many articles written about Matthew and he has been quoted in the Wall Street Journal, Financial Times, Watch Time Magazine and Bloomberg. He is considered one of the most knowledgeable and honest watch dealers in the world. He has curated major watch collections and several of his timepieces are found in watch museums such as Patek Philippe in Geneva, Switzerland.
Matthew's experience, knowledge and honest reputation makes The Watch Buyers a safe and secure place to sell your watch. Contact the Watch Buyers to ensure you get the maximum price when you wish to sell vintage or modern watches.